"The journey always resolves in the end," Tessa Afshar, author of Pearl in the Sand and Thief of Corinth, announced in her Mediterranean-English accent as I sat in her class absorbing. She stands around five-foot-tall, but don't be fooled by her small stature. She is a giant woman of God.
Exactly a week ago, I would have doubted her statement.
My husband had left his wallet at home. Usually, it wouldn't have been a big deal, but we were standing in the airport and had ridden in an hour and a half of traffic to get there. Our flight left in forty minutes. We pleaded with the TSA agent and were able to come up with a couple items with my husband's name on them, my dental insurance card in which he's the primary cardholder and a magazine with his name and address on the back. John received the pat-down of his life and is now on an intimate basis with Logan airport security, but they allowed him on the plane. We contacted a close friend who then overnighted his wallet to the hotel.
That is where our woes should have ended, but three hours later and almost 1000 miles from home, we arrived at the hotel. We carted our bags to the front desk, ready to crash after our early morning start. I was looking forward to taking a power nap before the first session of the work conference.
The hotel clerk tapped her fingernails on the keyboard. She paused and peered up at us with a hint of concern, "Didn't Expedia contact you?"
"About what?" my husband's brows collided in a V.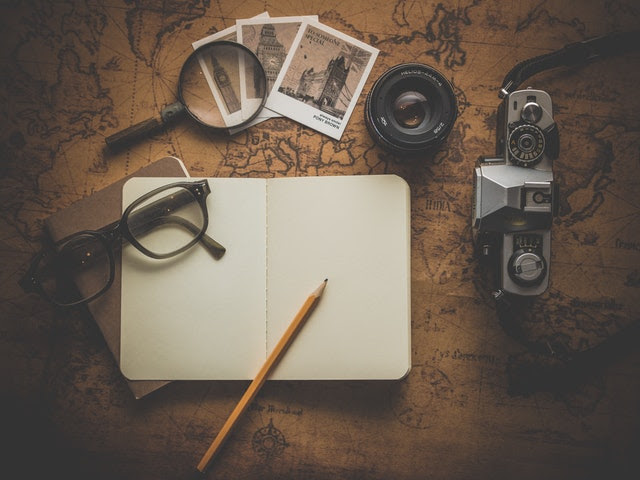 "There's been an error."
We both leaned in. "What sort of error?"
"Your room has been double-booked. Expedia was supposed to contact you and arrange another hotel."
My husband and I stiffened. This was the first we heard about any of this. We checked our phones and had no messages.
"I'm sorry there's nothing we can do for you." Her smile hinted at sympathy. "You'll have to call and make other hotel arrangements."
The conference we were attending had brought over 700 entrepreneurs into the small city. There wasn't going to be a hotel room available. Not only that, but John's wallet was being overnighted to that specific hotel, and it wouldn't be accepted if we weren't guests. We didn't have a place to sleep, and we didn't know whether we could return home without his wallet.
Our journey didn't look like it was going to have a resolution, certainly not a happy ending. I freaked-out. I asked to speak to a manager. I paced in the front lobby while making a few phone calls. I think I even shed a few tears. Meanwhile, my husband sat in their seating area and casually set up a portable office as if he worked there daily.
In stories, we have a character arc, which is usually where the dynamic hero is internally transformed over the course of events in the story. The journey makes them stronger, wiser, or more mature. In some way, they become different than how they started. We are all dynamic characters in the literary sense. God often uses these disasters to refine us into his image. I should have realized, as my husband did, that disasters, like being bumped from your hotel room, often end up as learning experiences (or at least a funny story I can blog about later).
Occasionally there is such a thing as a static character which in literary terms is a hero who doesn't change (think of James Bond). The circumstances change around them, but they remain unmoved. The reason why my husband knew he didn't need to panic was that we had a relationship with a static character. The static hero I'm referring to is Jesus. Jesus remains the same yesterday, today, and forever (Hebrew 13:8), and so does his love for us.
My husband (like Tessa Afshar) knew, with Jesus, the journey always resolves in the end. My panic, worry, and frantic calling was all a waste of energy. The circumstances may have changed, but God's will doesn't. We ended up getting a room in the same hotel we booked with a significant discount and received our happily-ever-after (not to mention blog material).
The Lord, your God, has blessed you in all the work of your hands. He has watched over your journey through this vast wilderness. These forty years the Lord your God has been with you, and you have not lacked anything. – Deuteronomy 2:7
Don't miss a post! Sign up for my blog by clicking here: Lorri's blog.